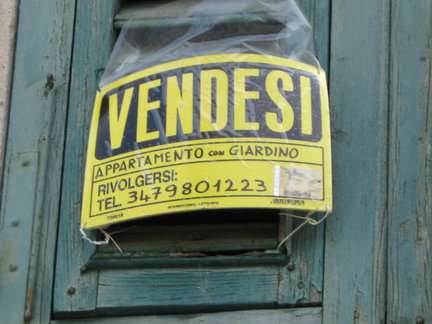 Something that I loved about our house in Liguria is that it was never for sale. As with many properties in Italy my husband found it totally through word of mouth. On the very last day of his trip to purchase a renovation project and future home he happened by chance to meet with someone who knew someone who was interested in selling.
Having just gone through the process of selling the house in Australia ourselves, it is still a jolt to see only these often faded tiny vendesi signs  on houses for sale. Unlike Australia there are no massive signs with glossy images, just the word vendesi and a phone number. With our house there wasn't even a sign, we would never have found it without help from someone in the village.
We have sold our own home a number of times now, this seems such a great way to sell, although not so wonderful for those looking to buy. It's been a long time since we have used an agent to sell a house, but we have never sold on word of mouth alone. I wonder how those who don't speak the language or have an Italian heritage fare using this system. Sam came back with so many images of rustic places just begging to be bought and transformed. Of course we are most interested in those that never get that little sign on the front door.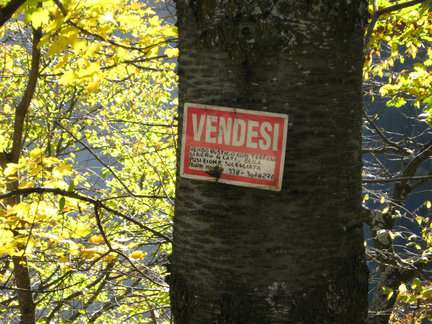 Have you bought or sold property in Italy? Did you use an agent, word of mouth or the vendesi signs? I'd love to hear your thoughts.
ciao lisa x