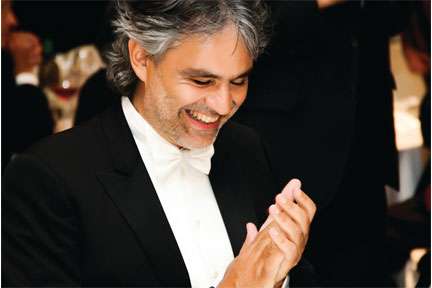 These are my resolutions… to live life to the fullest!
1. See Andrea Bocelli in concert…
You may ask yourself why I chose Andrea Bocelli and this particular song… in 2000 I was pregnant with our first baby…
One night I was flicking through the channels on TV and found a concert in Italy. Immediately I pressed record (we had video back then) so that Sam could watch it when he got home.
All through my pregnancy I had Andrea Bocelli blasting through our home in the hills near Melbourne. The baby would kick and move around to the music and I would sing to this song as I painted the nursery.
On Easter Sunday 2000 our baby decided to make an entrance,  a beautiful 9lb baby boy we called Aaron Joseph. I remember Sam saying "You're a Mummy" and how wonderful that felt.
Within the hour things changed, Aaron was desperately fighting for life and we waited to be transferred to the Royal Childrens Hospital where there was a chance of survival. He had swallowed Meconium and the staff were unable to suction it all from his tiny lungs.
The ambulance screamed down Lygon Street, Sam was in the back with Aaron and I was in the front praying and pleading and making promises to God that I would do anything just let him be okay.
He died in the Ambulance just before we got to the hospital.
Our Bright Star shining in heaven…
2. Speak Italian like a native
After fifteen years married to an Italian there is really no excuse for not learning Italian! So this is the year for me to learn and also for Carina and Luca to become fluent in both Mum and Dad's language…
photo ~ Life 123

3. Ride a Vespa…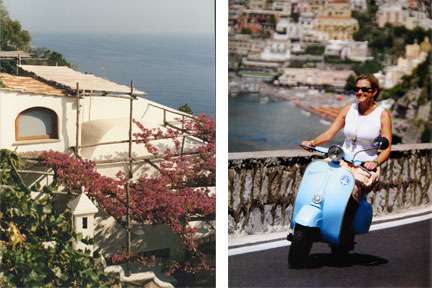 Not just to ride a Vespa, but to ride it with Style!
photo ~ Carla Coulson

4. Harvest the olives with Louie and his Family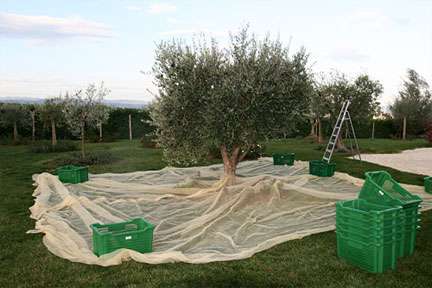 I don't remember how I found Louie Mele but I am so happy that I did! What I love about blogging and Facebook is that I now have friends all around the world.
Louie is one of those friends, and his open friendly manner had us just click. He and his wife Deborah own a rustic farmhouse in Umbria Il Casale di Mele Rosse and this year I plan to be there to help them harvest the olives.
Can't Wait!
photo ~ Italian Food Forever
5. Swim in the Blue Grotto (Grotto Azzura)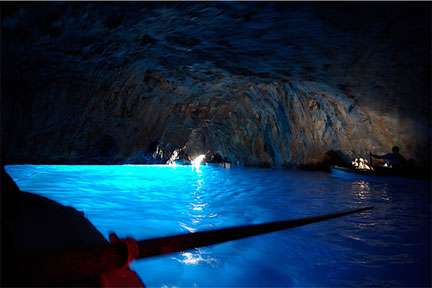 photo ~ dottorpeni
6. See an Opera in the Arena, Verona
photo ~ arblaster and clarke
7. Meet Annie Hawes – author Extra Virgin
My friend Kate was the one who told me to read "Extra Virgin" and even then it wasn't till we moved to Italy (and I was desperate for something in English to read) that I begged my Mum to send me a copy.
It turned up for our first Christmas and I loved it! We were snowed in and homesick and I this book got me through. Even Sam (who never reads novels) was hooked and we just cracked up reading bits to each other then saying "Yes that's just what it's like here"
I have lent it to most of my friends and it is the one book I chase when it doesn't come back to me.
Now we are moving to Liguria I plan to visit Diano San Pietro and see if I can meet up with Annie Hawes.
8. Serve a feast like the one in "Under the Tuscan Sun"
Many of you will know of my adventures in the kitchen… I am married to an Italian and I don't cook! Italy and food are so intertwined, this is what cooking is all about for me…pure passion!
9. Eat Piza in Naples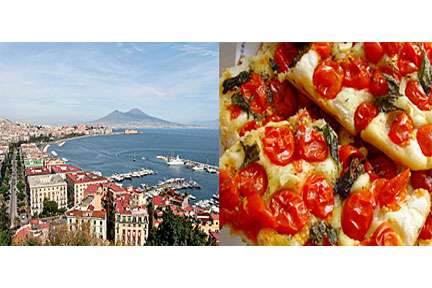 photo ~ Fordors
10. Celebrate New Years Eve in Australia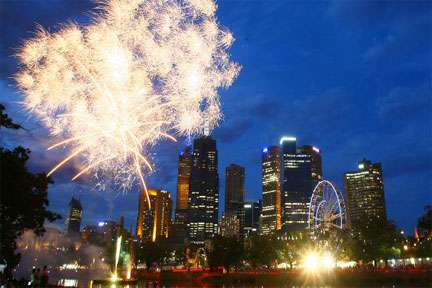 Photo ~ e-donegal
What are your New Years Resolutions?
So what are your New Years Resolutions ? Have you made them already? I would really love to hear about any stories  you have of Resolutions made, kept or discarded…
Leave a comment and let's get talking.
http://www.renovatingitaly.com/wp-content/uploads/2010/12/andrea-bocelli-.jpg
288
432
Lisa Chiodo
http://www.renovatingitaly.com/wp-content/uploads/RI-logo-214-X-50.png
Lisa Chiodo
2010-12-31 10:03:35
2016-11-04 07:56:32
New Years Resolutions - My Top 10