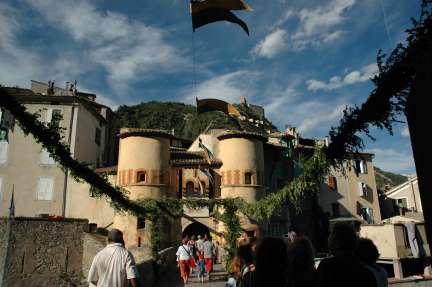 We just came back from a few days in France, had a great time and crossed the alps so many times that I got altitude sickness.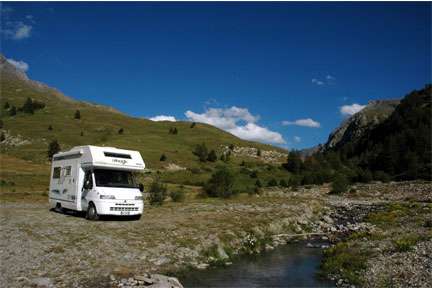 What spectacular scenery, plunging gorges with rivers, mountain lakes, sheer cliffs with crazy houses built into them. Crossed back into Italy on this tiny narrow French road and crossed myself frequently even though I'm not religious.
Of course with it being August we found that we could not find parking (for a six berth camper van) anywhere along the coast so we went straight through Monte Carlo, Nice and then headed inland without stopping.
We came upon a medieval festival at a castle in France and it was fantastic, even better they had parking organized with buses to take us back and forth. (If anyone knows the name of this castle please leave us a comment).
Carina had the best day and loved the donkey, horses and ice cream. She is still talking about the monsters, which even gave me the creeps.
There were two of them and they were really creepy with huge hind legs which made them even more realistic.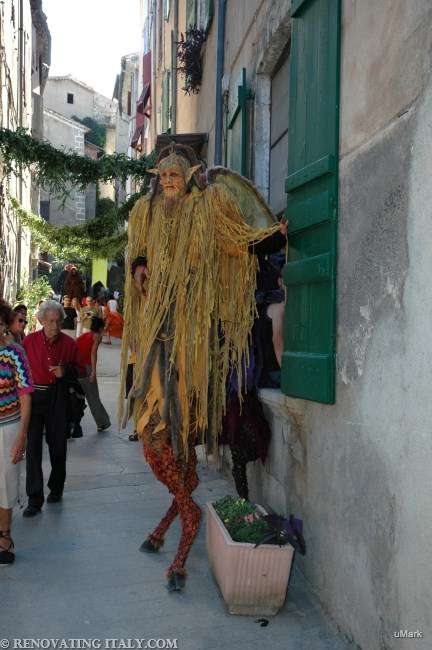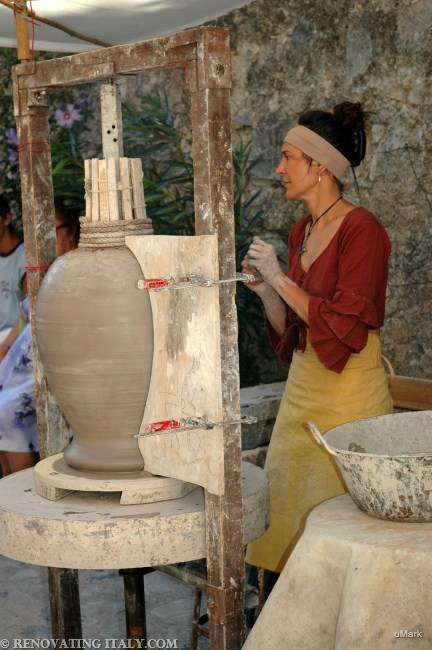 That night was spent camping by the river and the kids loved it. It's become a bit of a joke that every time we wake and move on there is a fantastic camp spot just up the road.
Sure enough we drove on a little the next day and just around the bend was the most spectacular lake. Would you believe it??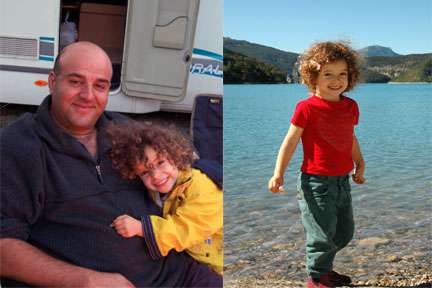 So enough fun… now back to the renovating!
http://www.renovatingitaly.com/wp-content/uploads/2005/08/2-medieval-festival.jpg
287
432
Lisa Chiodo
http://www.renovatingitaly.com/wp-content/uploads/RI-logo-214-X-50.png
Lisa Chiodo
2005-08-10 19:32:48
2015-09-10 12:39:01
Visit to France - A few days over the border