Visiting Borgata Malpertus is like stepping back in time to another world, an ancient farming community with narrow pathways, arched doorways, and hidden courtyards.

The hardworking mountain people that still live by the seasons are a treasure of this area.
The valley opens up to the soaring mountains and the high Alpine pastures. Snow melts into a crystal clear river full of Alpine trout.
Imagine picking beans from the vegetable garden, collecting fresh eggs daily, making salami and sharing home-made goats cheese with friends.
Gathering mushrooms, chestnuts and walnuts to store for winter. Learning age old skills from local mountain people.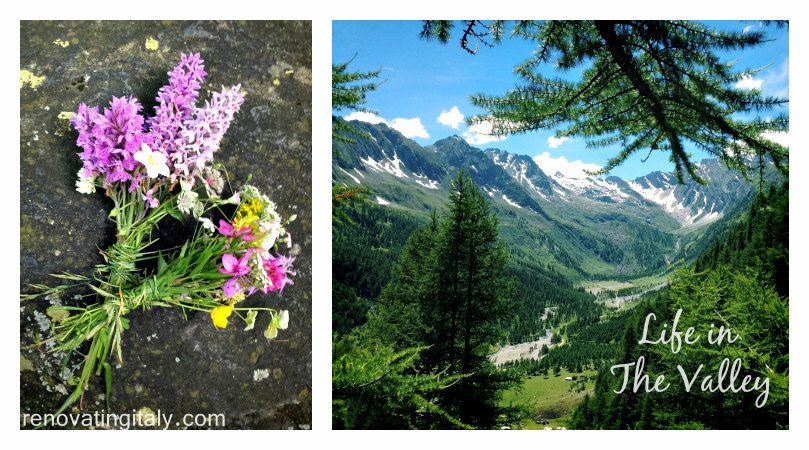 Step back in time, where history is alive and etched into rock houses over hundreds of years.
You'll meet our neighbor with a basket of mushrooms gathering food for his evening meal, while another is washing her woolen stockings at the fountain.
Flowing past our door, men on tractors drive past, goats sheep and cows with bells tinkling.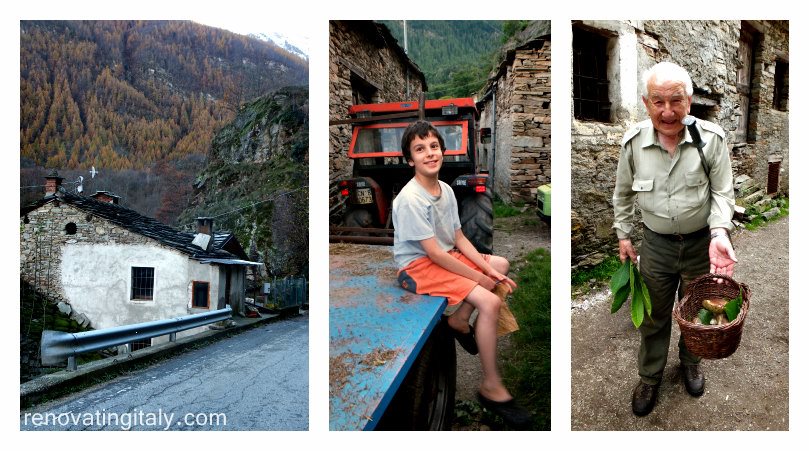 The people in the valley hand down age old traditions. You'll meet an old woman with grey hair, walking stick in hand and a shopping bag over one arm, contrasted with  a machete strapped around her waist.
The older people here walk daily, rain or shine they know the mountains with an intimacy born of the generations. Extended families still exist where a grandmother wraps a cut on her grandchild's finger with a crushed leaf.
Meanwhile mountain men are busy with the seasons tasks, gathering daily in the village square. These are proud people with a rich history, who know how to celebrate with the seasons.
Here, growing vegetables, raising animals, gathering fresh eggs and picking apples straight from the tree are essential elements of Borgata life.
Your meals are cooked on a wood fired oven, and served on an old farmhouse table.
We'll take you to the market where you can chat with a farmer as he selects just the ripest apricots and plums he grows in his garden.
Imagine home grown herbs in season on a fresh river trout, hear it sizzling in the cast iron pan after a long mountain walk.
There is no end to the activities you can enjoy in the crisp Alpine air.
While traveling from place to place you can pause to drink from the icy mountain streams that cascade through flower strewn meadows.
Imagine hearing cow bells ringing in the distance and discovering a mountain which opens up to a hidden valley. You may want to walk a little further and cross the border from Italy into France.
The summer pastures are without fences, where cows goats and sheep wander freely guarded by shaggy white dogs and local men leaning on crooks.
Save
Save
Save
Save
Save
Save