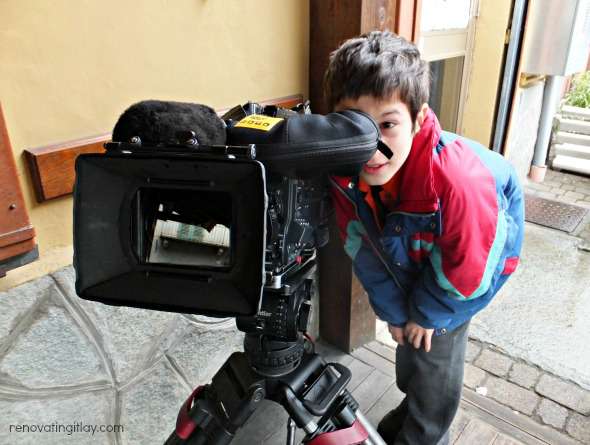 house hunters international
 All the world's a stage,
and all the men and women merely players …
 William Shakespeare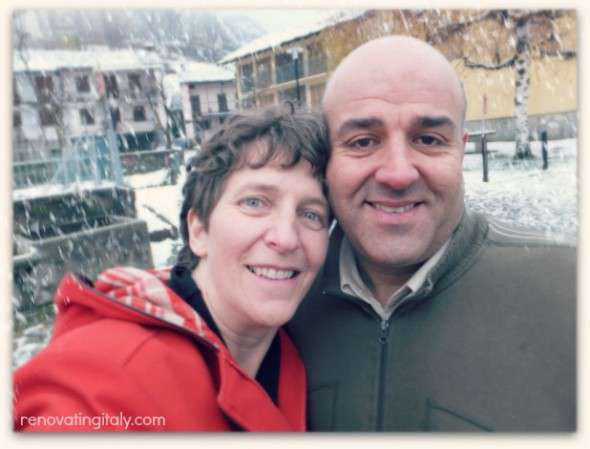 During our first skype conversation with our producer Ethan, we kept asking him if we would be right for House Hunters International. Our house isn't grand in fact quite the opposite, we are closer to fifty than thirty and have two young children…….'yes yes don't worry it'll be great' he would reply. Now, knowing what we know, I think his vision was spot on. Our valley shone and the people of Bobbio Pellice and Malpertus became an integral part of the story just as they are in our daily lives. We got the chance to show off this beautiful valley in Piedmont and let people see why we fell in love with these mountains.
I don't want to let too many 'cat's out of the bag' but I can say that we had the best time with the crew from House Hunters International, we filmed through snow, rain, and dropping temperatures for a total of five days (Now you know where we disappeared to). We had to re do many shots as Sam kept saying 'Bloody Hell' and I got over enthusiastic with the 'Oh my God'…..we didn't realize how often we said it until we had to stop ourselves. Other than that what you see is what you get and the crew are now like our adopted family, they were beyond wonderful and with the direction from David nothing seemed a problem, encouraging all the way and fantastic with the kids.
Luca can't make up his mind which job he wants to take but we couldn't get him away from behind the camera, Carina glowed and was a natural in front of the camera….my Mum always says 'that girl is going to end up on the stage' and I got to see so many ways our kids could take on a life outside the box.
Sitting together for a final interview gave us a chance to reflect on our new life in Italy…..(you'll have to wait and see!)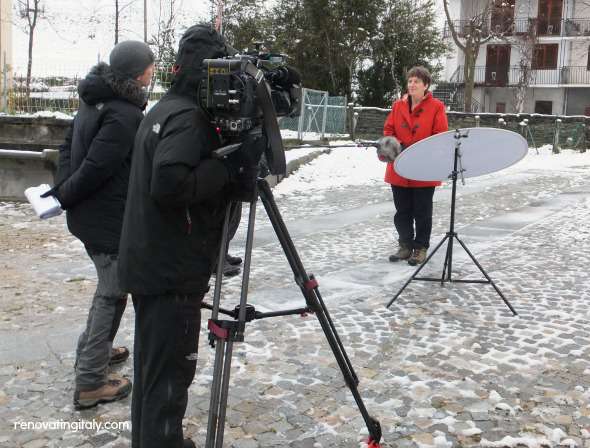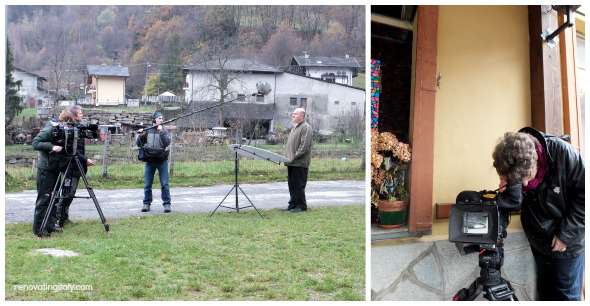 This quiet location saw us stop filming for sheep, men on horseback, a small child on a very squeaky trike, cows being led to barns (all with huge bells), the town hall bell, and curious locals…..still the show went on and nothing fazed our House Hunters International team. Our Italian estate agent Bruna bought a touch of elegance and of course properties to view, wait till you hear her gorgeous accent.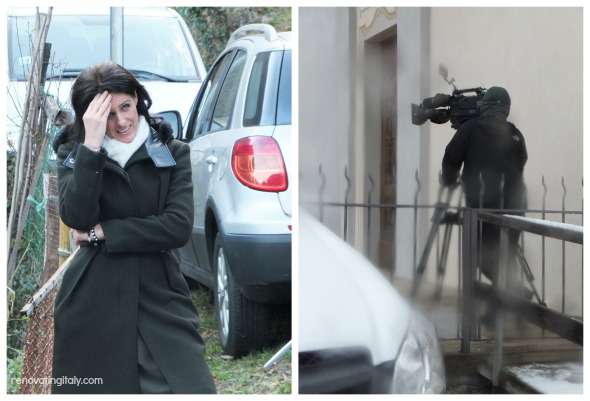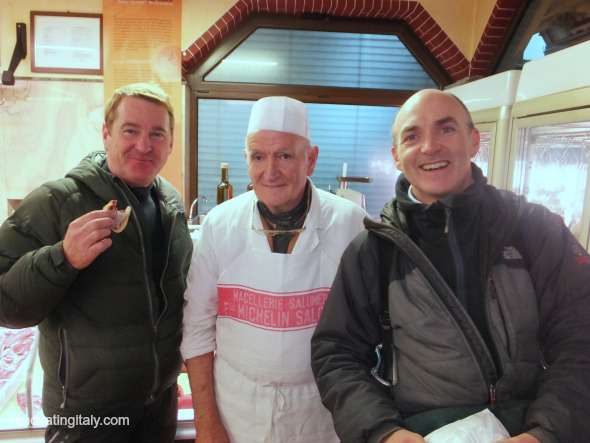 This lovely store owner called us in to taste his local salami and cheeses, the House Hunters International crew couldn't help but buy something and we all got photos taken, what a great business man, he had us literally eating out of the palm of his hand.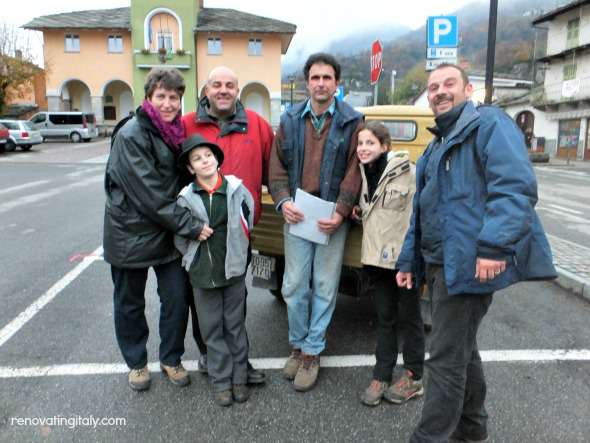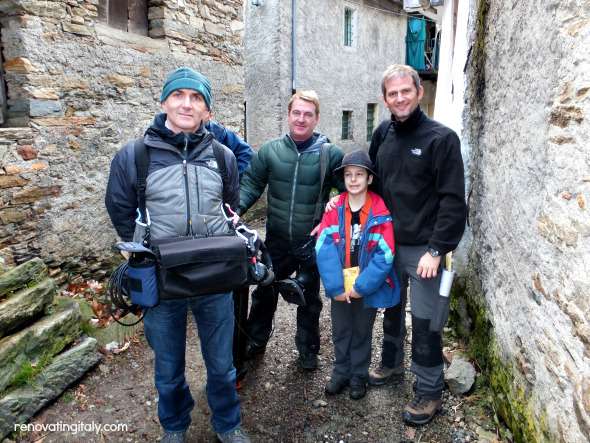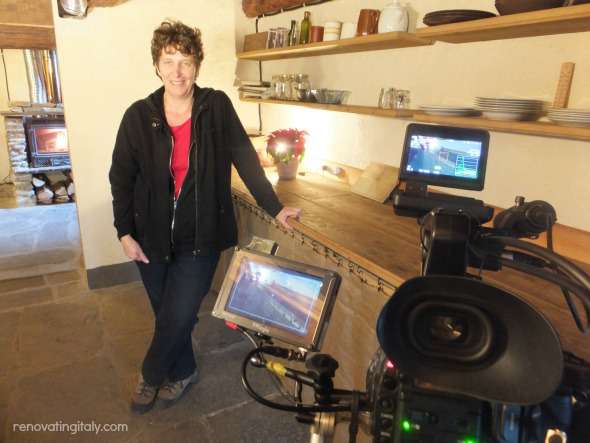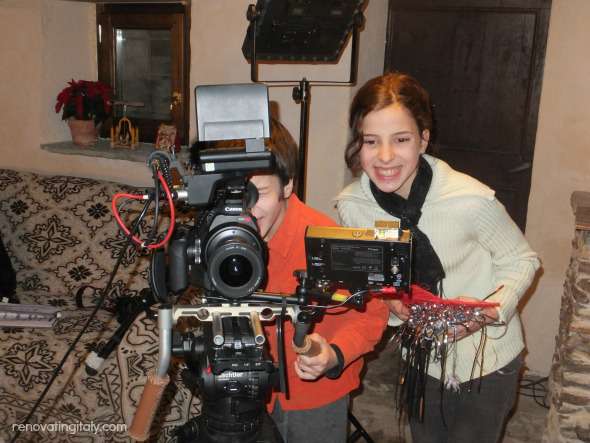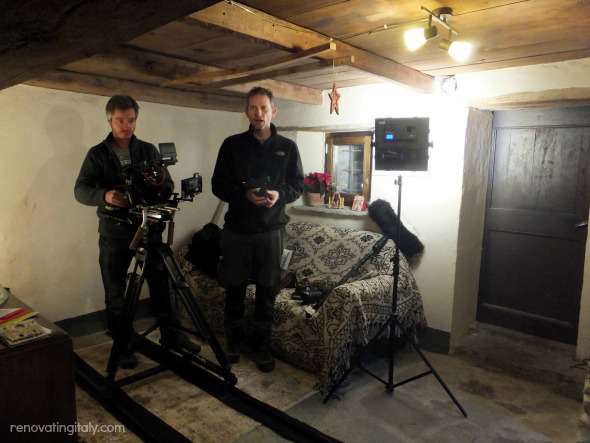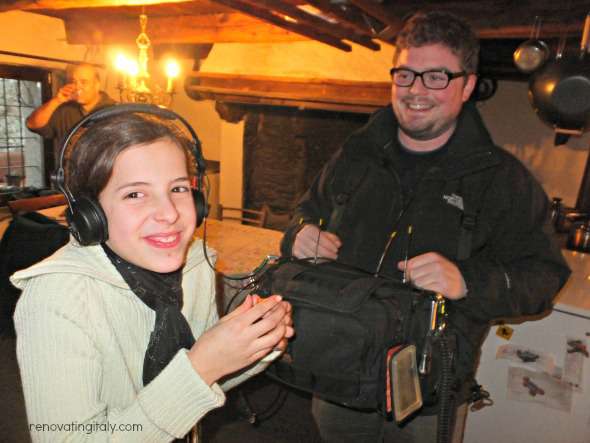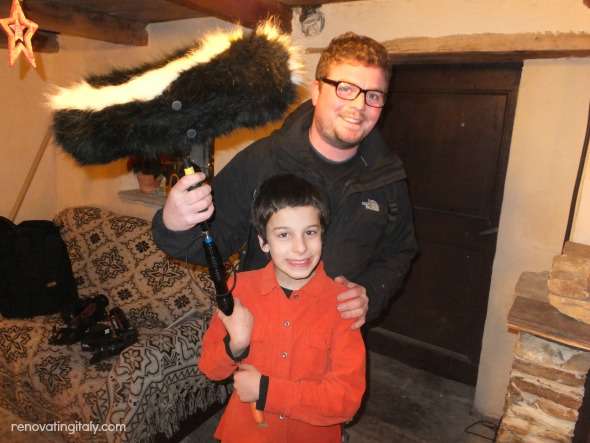 Luca fell in love with Joe's 'skunk' and thought it wonderful that he could put on a headset and hear us all talking in the other room. Whoever said never work with kids or animals had it all wrong.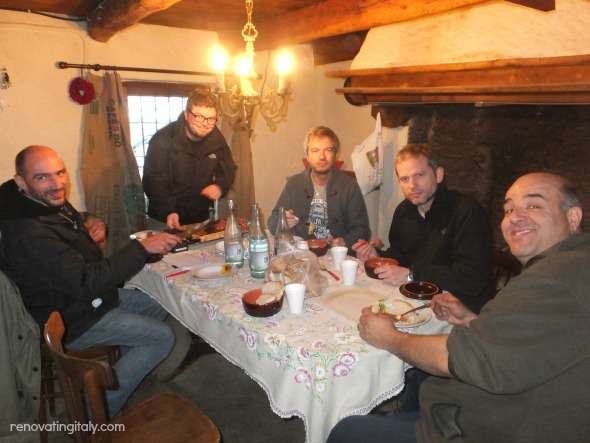 So if you ever get that call from House Hunters International I hope you'll grasp the opportunity with both hands like we did, it's an experience none of us will ever forget and one I'll always treasure.
We would like to say a very special thank you to

…

Patrizia Geymonat (Mayor) – Sindaco Comune Bobbio Pellice

Community of Malpertus

Community of Bobbio Pellice

Trattoria del Centro – Bobbio Pellice

Bar 1990 – Bobbio Pellice

Ristorante L'Alpina – Bobbio Pellice

Macelleria Dario Geymonat – Bobbio Pellice

La Vignassa – Bed and Breakfast, Torre Pellice

Hotel Villa Glicini – San Secondo Di Pinerolo

Claudio | Paolo | Jane | Enzo | Sarah | Allie | Gill | Ian and Laura owners at La Vignassa

~
House Hunters International
Our Crew 
Producer – Ethan | Director – David | Camera Men – Gordon and Mike | Sound – Simon and Joe | Behind the scenes – Andrea
And our wonderful Estate Agent
Bruna